A location like no other.
The Peninsula Burswood has fast become one of Perth's most sought-after residential areas. Home to a vibrant community and diverse mix of luxury residences along with some of the state's biggest attractions, including the Crown precinct, with premium dining and entertainment experiences, Optus Stadium, Matagarup Bridge, Stadium Parklands and the stunning Swan River.
"A TRULY UNIQUE LOCATION,
CONNECTED TO ALL OF THE LUXURIES LIFE HAS TO OFFER."
- MICHAEL WIENER, ARCHITECT, MIRVAC DESIGN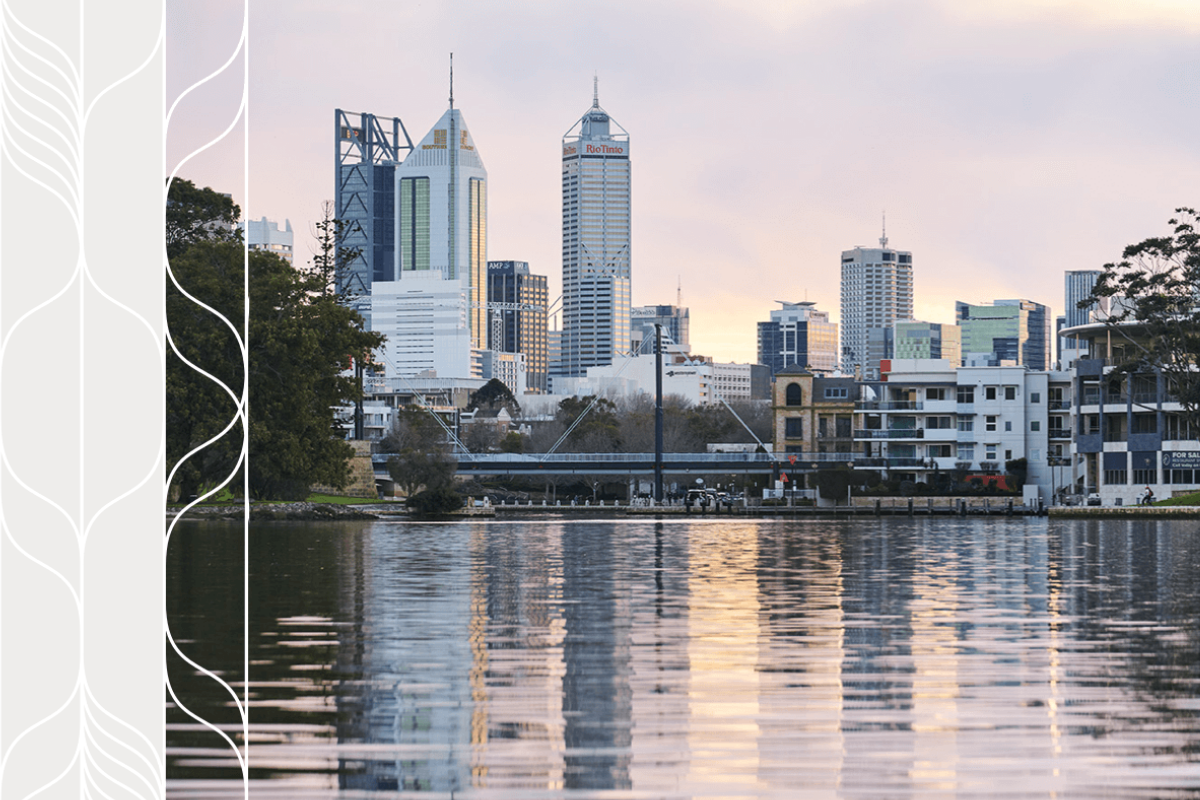 Where the well connected live.
Along with Crown Perth, Optus Stadium and all that Perth City has to offer right at your doorstep, Ador puts you within easy reach of Victoria Park and East Perth and their bounty of cafes, restaurants and nightlife, and Perth Airport, which is just 15 minutes away. Everything you need and more, conveniently close to home.
Nature calls.
Neighbouring Burswood Park, one of Perth's most cherished recreational spaces, expands 56-hectares along the river foreshore. This magnificent parkland features some of Perth's most spectacular floral displays, shady tree-lined picnic spots and numerous active and passive play areas.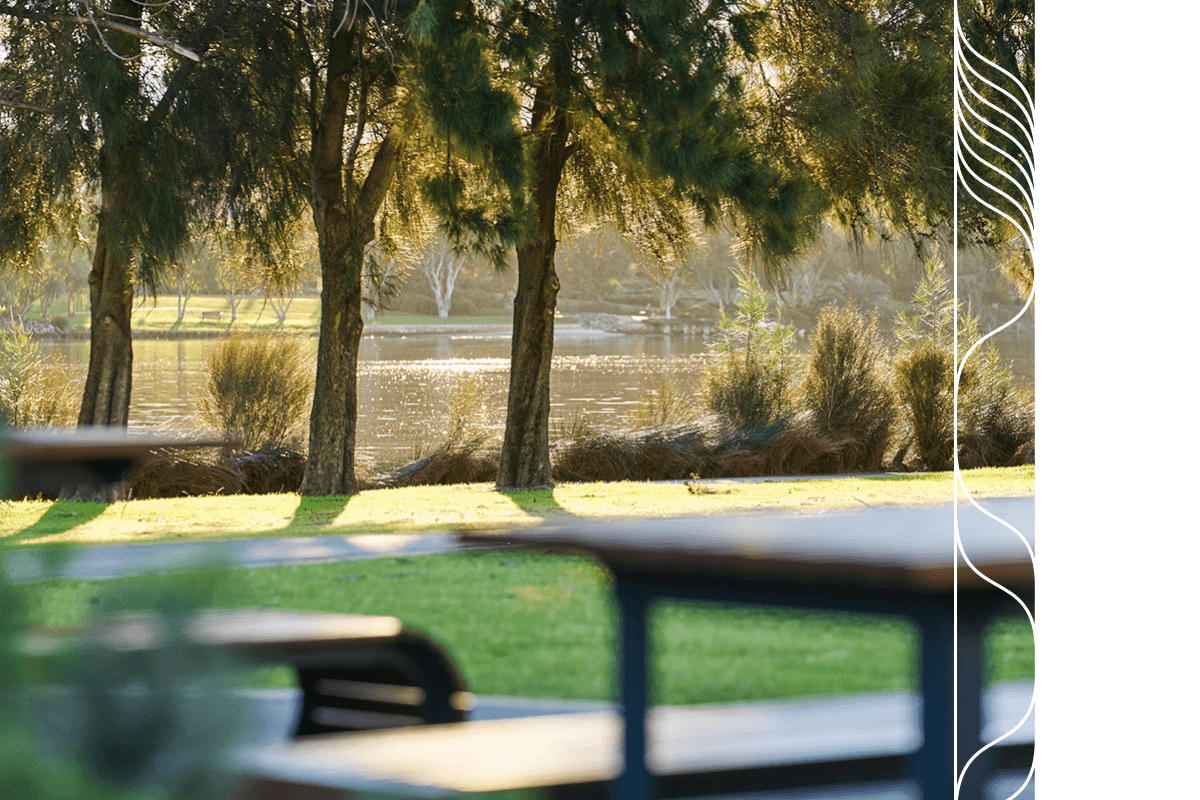 Entertainment
1. Optus Stadium
2. Crown Towers
3. Yagan Square
4. RAC Arena
5. The Camfield
Parks
6. Burswood Park
7. Kings Park
8. Hyde Park
9. Victoria Gardens
Attractions
10. Claisebrook Cove, East Perth
11. Elizabeth Quay
12. Swan River
13. South Perth Foreshore
14. Perth CBD
15. Subiaco
16. Northbridge
Cafes
17. Highgate Café Strip
18. East Victoria Café Strip
19. Mount Lawley Café Strip
Health
20. Royal Perth Hospital
21. St John of God Hospital
22. Fiona Stanley Hospital
Transport
23. Burswood Train Station
24. Graham Farmer Freeway
25. Perth Airport
Universities
26. Murdoch University
27. ECU Mount Lawley
28. Curtin University
29. UWA – University of Western Australia
Schools
30. Mercedes College
31. Perth Modern School
32. Saint Augustine's Primary School
33. Trinity College
34. Victoria Park Primary School
35. Perth College
36. Ursula Frayne College
*Disclaimer: This website has been produced as a guide only and does not form part of any offer or contract of sale. The content of this website was produced prior to construction and is subject to change. 1) Photographs, diagrams, and artistic impressions depicting interiors and exteriors (including Architecture, services, furnishings and landscaping) are indicative only. Furnishings and décor items represented in artistic impressions are not included. Artistic impressions of purchasable upgraded finishes have been shown in some interior images as referenced. 2) Aerial image referenced was captured via helicopter July 2021. Information represented has been prepared with care, however it is indicative only and subject to change including but not limited to changes in relation to the location of any "Future Development" that may take place and whether that development will be undertaken by Mirvac or a third party. The area marked as "Ador" has Development Approval with a DA Reference DAP/21/02020 and the area marked "Future Development T6" has development approval with a DA reference DAP/18/01465. At this stage Mirvac has no approved plans and is currently undertaking a Structure Plan Amendment for the development area marked as "Future Development Lot 21" and "Future Development Lot T7". In the future Mirvac may not continue to own and/or develop any of Future Development sites. 3) Images of indicative views, outlook and descriptions of views from apartments will vary and should not be relied upon as representative of final views from any particular apartment, views may also be impacted by future development of the surrounding land. 4) Parts of the land surrounding the development shown do not form part of Mirvac's Development Site (External Area). Development of External Areas are not the responsibility of or under the control of Mirvac. External Areas may not be complete at the time of settlement. Mirvac is not aware if all required approvals required by law in relation to the siting of the proposed Burswood Park Masterplan have been given. Purchasers are directed to review the disclosures in the contract regarding the Structure Plan, Adjoining Developments, Burswood Park and Burswood Lake. Purchasers should make their own enquiries as to what approvals are yet to be given. 5) All information in relation to sustainability is indicative only, based on preliminary research. It does not necessarily reflect final savings or outcomes which are dependent on a number of variable factors. 6) The information and images in this brochure are believed to be correct at the time of printing but changes will also be made during the development of the project and specifications, details and fittings may be changed without notice. Purchasers must rely on their own continuing enquiries. Mirvac expressly excludes any and all liability relating to or resulting from the use of or reliance on any information contained in this website by any person correct as at 10/11/2021. Version 1.